About Katherine

Katherine Bescherer
is a singer-songwriter living in Katonah, New York. While the majority of Katherine's time is currently spent being a mom and an elementary school music teacher, she keeps her art alive by continuing to write new material and perform locally in Westchester County.
Katherine has had an extensive career performing in NYC where many of her shows were held in legendary venues including The Bitter End and CBGB's Gallery. She self-released a CD titled Clouds Can Break where she premiered 16 original songs. Her fans devoutly claim that even years later her songs still make a regular rotation on their playlists.
Katherine's alternative-folk style chronicles the journey of her life, illustrating its ups and downs, its highlights and heartaches, and its lessons and longings. Her music comes from the heart and definitely touches the commonality of experiences we all know. Listeners will be struck by the artistry of Katherine's performance. The depth of her music is driven by her powerful and alluring voice, and supported by the life she brings to her acoustic guitar.
Music is Katherine's passion - creating it, sharing it, inspiring it, and living it...
Listen to Katherine on SOUNDCLOUD...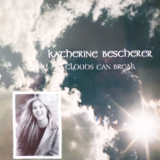 The CLOUDS CAN BREAK CD was recorded in 1997 as Katherine's 16 years in NYC drew to a close. It ultimately served as a tribute to her many years of songwriting and performing, in the big city. But, more than that, it is a lasting archive of some great moments and inspiration.
Everyone who collaborated on the album from the music to the artwork did so with gracious creativity. And, it remains a lasting snapshot of a pinnacle in Katherine's life as a performer and songwriter.
---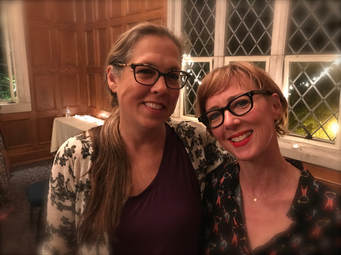 ​Katherine was part of a Performing Songwriters Creative Workshop in
​Nashville in April 2017.
It was lead by the incomparable Jonatha Brooke.
---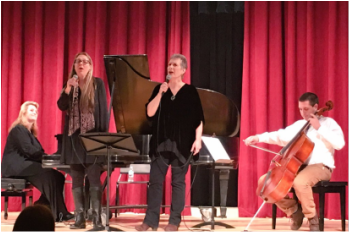 Katherine performed in March of 2016 with her Scarsdale School's music faculty in their 7th annual faculty recital. The house was full of families, current and former students, colleagues, and Board of Ed and community members. Katherine performed with Maggie Hoffee to pay special tribute to Maggie as she was approaching her retirement at the end of the school year. They were accompanied by Lisa Forte and Andrew Brown - fellow vocal and general elementary music teachers. ​
---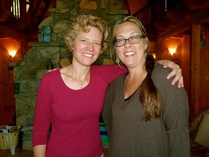 In August of 2013, Katherine was one of a select group of singer-songwriters
invited to THE COVE. A unique songwriters' retreat led by Catie.

---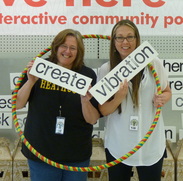 Teaching side-by-side, Katherine and her art colleague joined an incredible group of music and life enthusiasts in Sandy Hook, Newtown, CT. It was a day to make music together and pass around the hugs. Circles of Love! Thank you!
---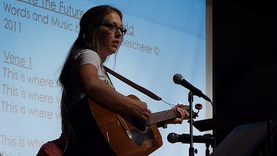 Katherine has been teaching for over 20 years now. She brings her love of music, and, well, a love of being silly, to her students, which now over these years number in the thousands.
---